GingerDust v2
Credits:
»The Great PNHT
»Mods Used By:dan-av, CODeRUS, NP, pirates_killer, iwalkwithshadow, varloformey, mara-, binh24, oreo27, drakulaboy, Rohit, babu.rajiv
»Personal Help Provided by-:008Rohit, bladefire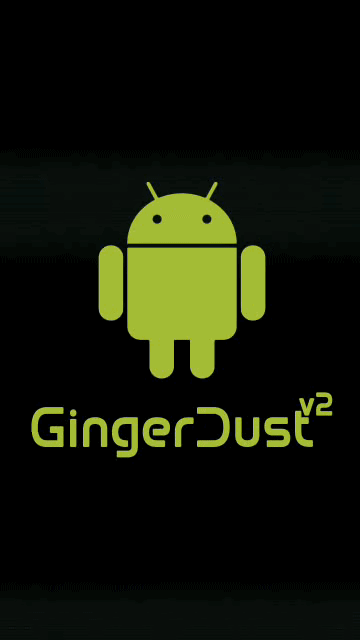 GingerDust v2 Change Log :
- 808 PureView Codecs By Djraz, Dolby Digital Ported From Belle FP2 By BladeFire.
- Unique GingerDust WallPaper Pack By Raunaq93.
- Completely Shortcut Bars mod By DjRaz. No Matter What Theme You Use, your Shortcut bars will always be Transparent
- Long hold 0 in dialer bring up BTSwitch instead of Browser.
- Better staticfeatures.dll
[523x] Removed video call, power switch button like OFW etc
- New RingTones
- Modded Anna Icons by Aky and BladeFire. Meego Style.
- Remodded installserver.exe to support Nokia Smart Installer
- Swipe HS Clean mod
- Better Menu Arrangement
- Belle Notification widget icon
- 3 Row qwerty instead of 4 row, as the latter reduces speed of typing.
- [523x] Replaced flash with video camera
- [523x] Blank Widget instead of WLan widget
- Default Theme : GingerDust v2 ( JellyBean Style)
- Tweaked starter*.rsc that results in better RAM management.
- New Startup and Shutdown screens By Raunaq93.
- All mediabar related issues are now completely fixed.
- New ROMPatcher Plus v3.1 integrated.
- ICS Dialer Icon
- Smileys support in messaging.
- Complete N8 Landscape By Symonk And Dan-av.
- Minor Speed Improvements.
- Optimized the CPU related Settings even more to Create a Perfect Balance between Speed and Battery Life
- Extended Menu, Shrinked the network and battery icons to the top on Menu.
- All Camera Errors Fixed.
- Now Music Player will not return you to Menu after exiting it.
- Changed the default widgets layout. Nokia Notifications widget comes preinstalled.
- "ShareOnline" button replaced with "Delete" in Photo Gallery, A mod by dan-av
- New Unseen Theme Effects By ME (BladeFire)
- All Kinds Of Performence Mods Are There
RM-559 Nokia X6 V40.0.002
DOWNLOAD Core+Rofs2+Uda
Pass- GDV2
Note:-If Cam not working then try some cam fix which is already provided in upper link......

More to be added soon
This is in beta stage so u can report any minor bugs
Important!! Please BackUp your Phone And Format Your memory Card Before Flashing, AND Hard Reset Your Phone After Flashing......... and Flashing at on your risk...... we will not responsible for any damages....
X6 and 5800 may have bugs so do report so that we fix it in final version